Silver Lining Stables Provides the Finest Equestrian Experience To Our Customers and Their Horses
Our BARN
Built originally in the 1950s the barn has been restored. It has six stalls, a heated and cooled tack room with humidity control, and a wash stall with hot and cold water plus a Kalgo Infrared Heater in the ceiling. There's a large hay loft for storing several varieties of hay. The tack room has a refrigerator, washer and dryer available to all. There's a portable restroom as well.
Our arena
The fenced arena is 85'x170' with a crumb rubber mixed with sand surface. In March of 2019 we added a ClearSpan cover over 2/3 of the arena so you can ride in the rain. Plus it reduces the summer heat at least 10 degrees! We have three 5'x10' mirrors at one end. It has a sprinkler system to keep down the dust and is lighted both underneath the cover and outside of it during the winter months for evening riding. A selection of jumps and poles are available as well. There is a separate 40' round pen that is used for beginners until they establish the necessary balance, control and coordination to move into the arena.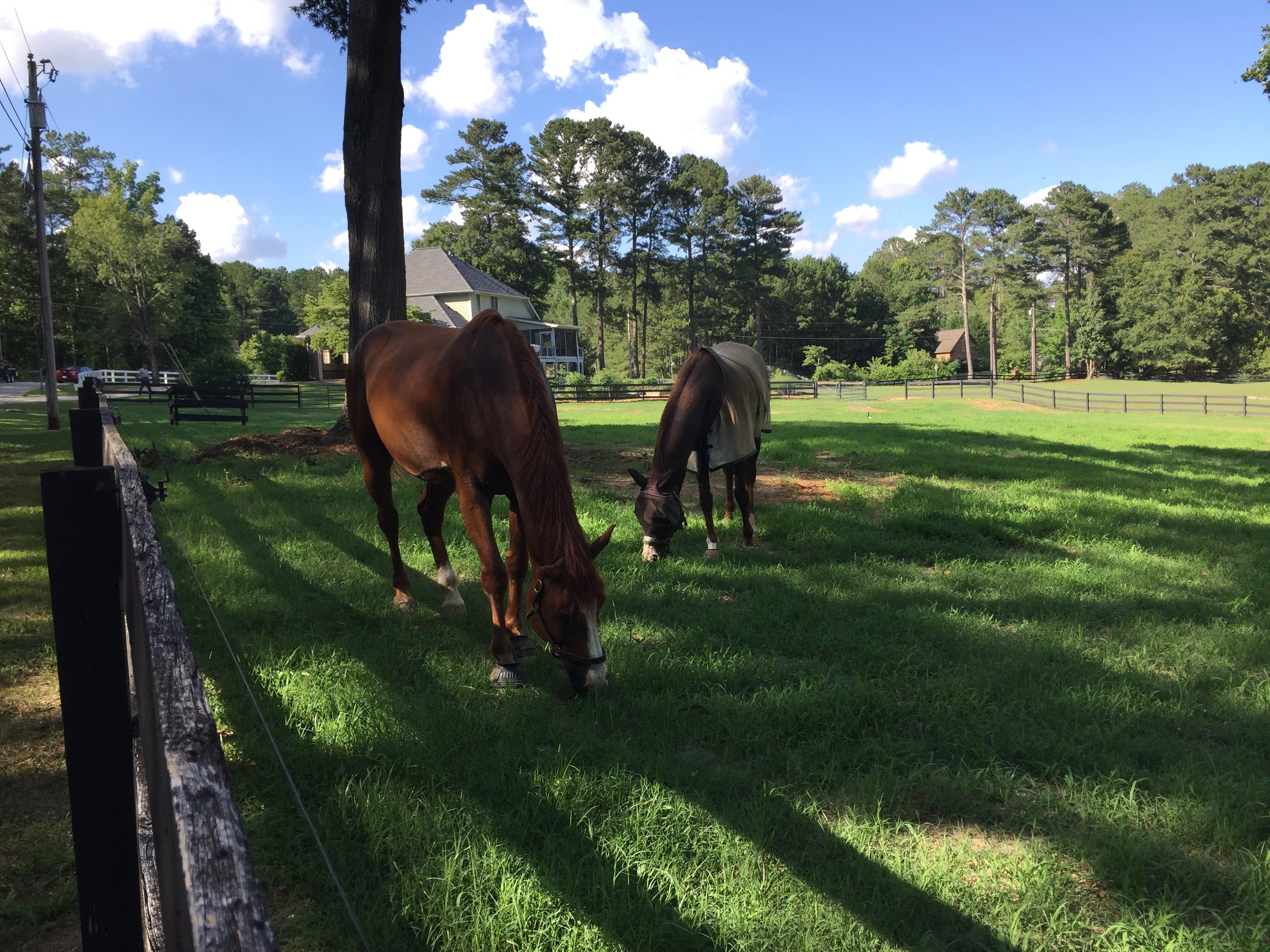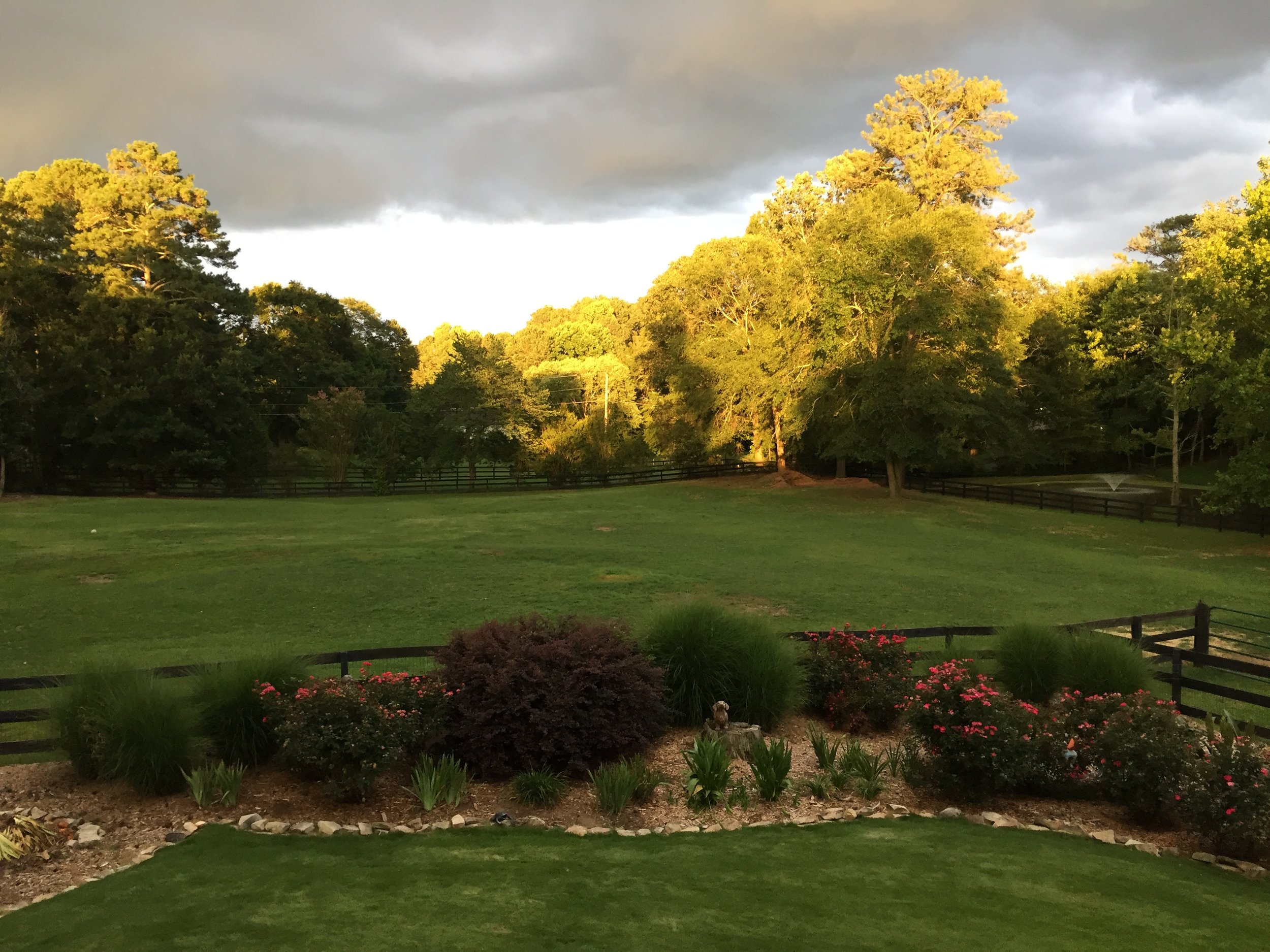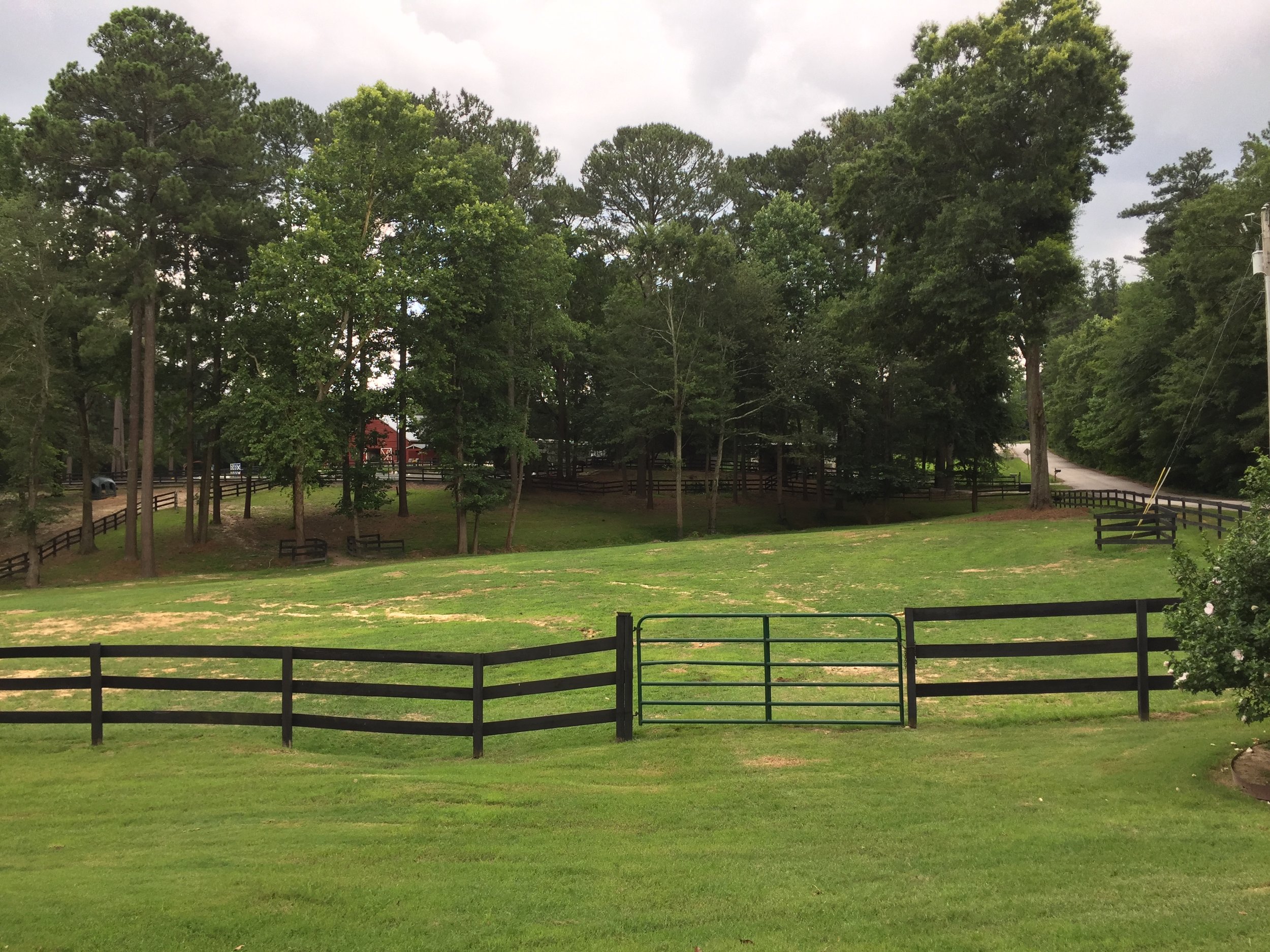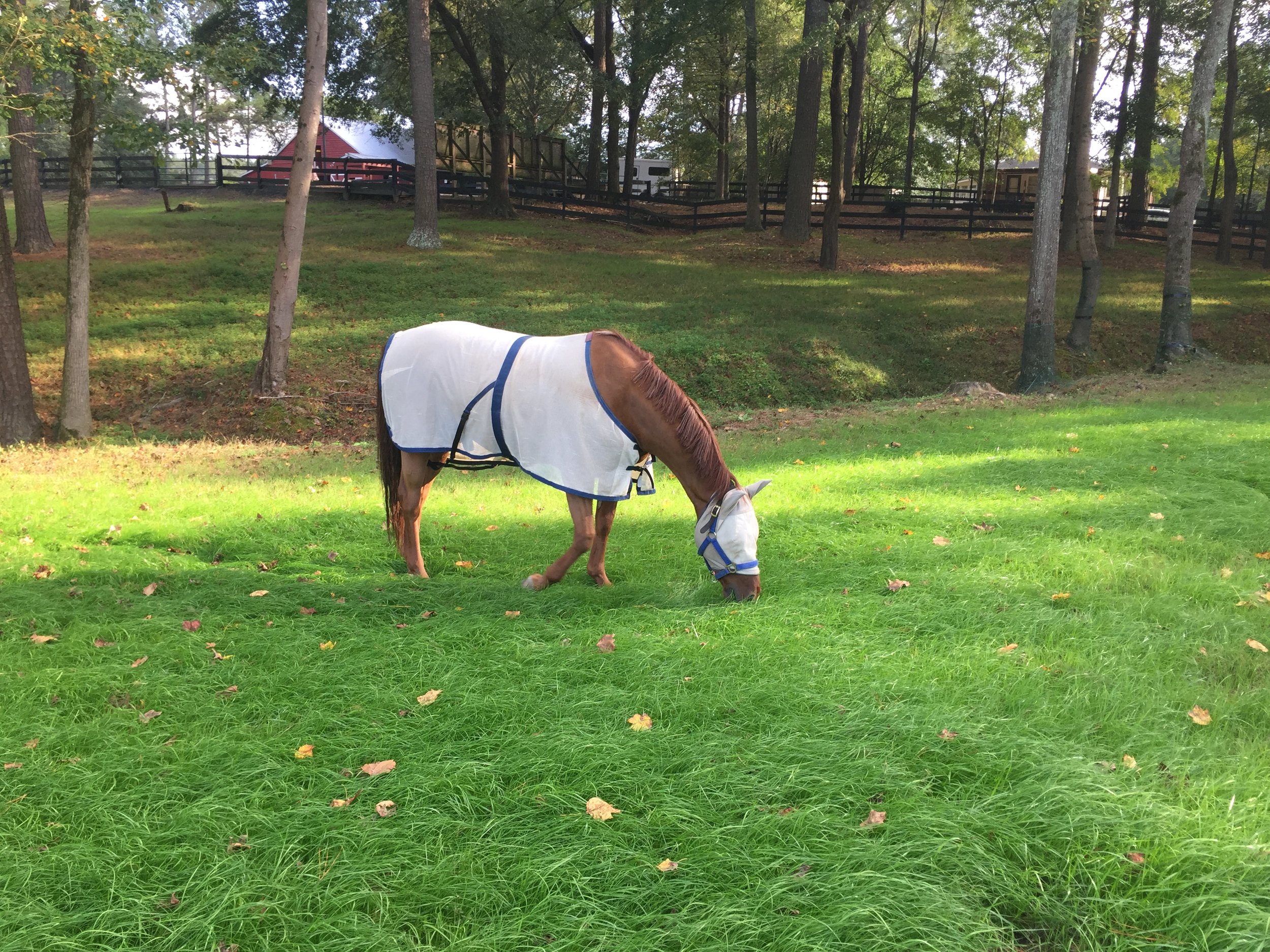 Our PASTURES
There are two pastures plus a dry lot that contains a Hay Hut which is always stocked with fresh hay. The pastures are fertilized on a regular program plus over-seeded each year with winter rye to provide year round grass. Weeds are controlled with selective spraying.